★★★★★-  "Wonderful atmosphere and staff. Mark and Tara really had done a terrific job at making the place beautiful, welcoming and beyond serene. Their salt and products are amazing and allow me to relax also at home"
These eye-catching salt bricks, 20X10X2.5 CM, are the newest construction material for building salt walls in home, businesses or restaurants adding aesthetic appeal.
Create a tranquil, healing environment with our Himalayan Salt Brick for Building. Its air purifying properties can remove allergens and pollutants, while its negative ion generation promotes a positive mood. Its soft glow is perfect for calming the senses and providing natural respiratory relief. Transform your space into a safe, beautiful haven.

Our Guarantee

🌿 100% Authentic and Pure Himalayan Salt Products

We at The Breathing Rooms promise that every product you purchase is crafted from genuine, high-quality Himalayan salt, sourced ethically, and manufactured with the utmost care and expertise.

🌟 Satisfaction Guarantee

Your satisfaction is our priority. If you're not pleased with your purchase, please contact us within 30 days of delivery, and we will provide a full refund or exchange for any unused items in their original packaging.

🔄 Easy Returns and Exchanges

Returns and exchanges are hassle-free! If our products do not meet your expectations, simply return the unused item in its original packaging within 30 days of receiving your order, and we will happily arrange a full refund or exchange.

🛡️ Secure Shopping Experience

We ensure your shopping experience is secure and reliable. Through Shopify, our platform uses advanced security protocols to protect your personal and financial information.

🚚 Reliable Shipping

We strive to deliver your products safely and promptly. Should your order arrive damaged or if you do not receive your order within the specified timeframe, we promise to resend the items or offer you a full refund.

🌐 7 day a week Customer Support

Our dedicated customer service team is here to assist you Sunday to Saturday. Should you have any queries or issues, please do not hesitate to reach out to us. concierge@thebreathingrooms.com 

💌 Privacy Protection

Your privacy is paramount. We ensure that your data is stored securely and is never shared with third parties without your consent.

🌱 Sustainable Practices

We are committed to sustainable practices and ensuring our operations have minimal impact on the environment. We guarantee that our products are created with respect for nature and are safely and ethically sourced from our Himalayan salt to our recycled packaging.

Remember, our journey together is rooted in trust and your satisfaction is integral to our mission. Shop with peace of mind and let the serene, rejuvenating essence of our Himalayan salt products enrich your life.

🌿

Here's to Wellness, The Breathing Rooms Team
View full details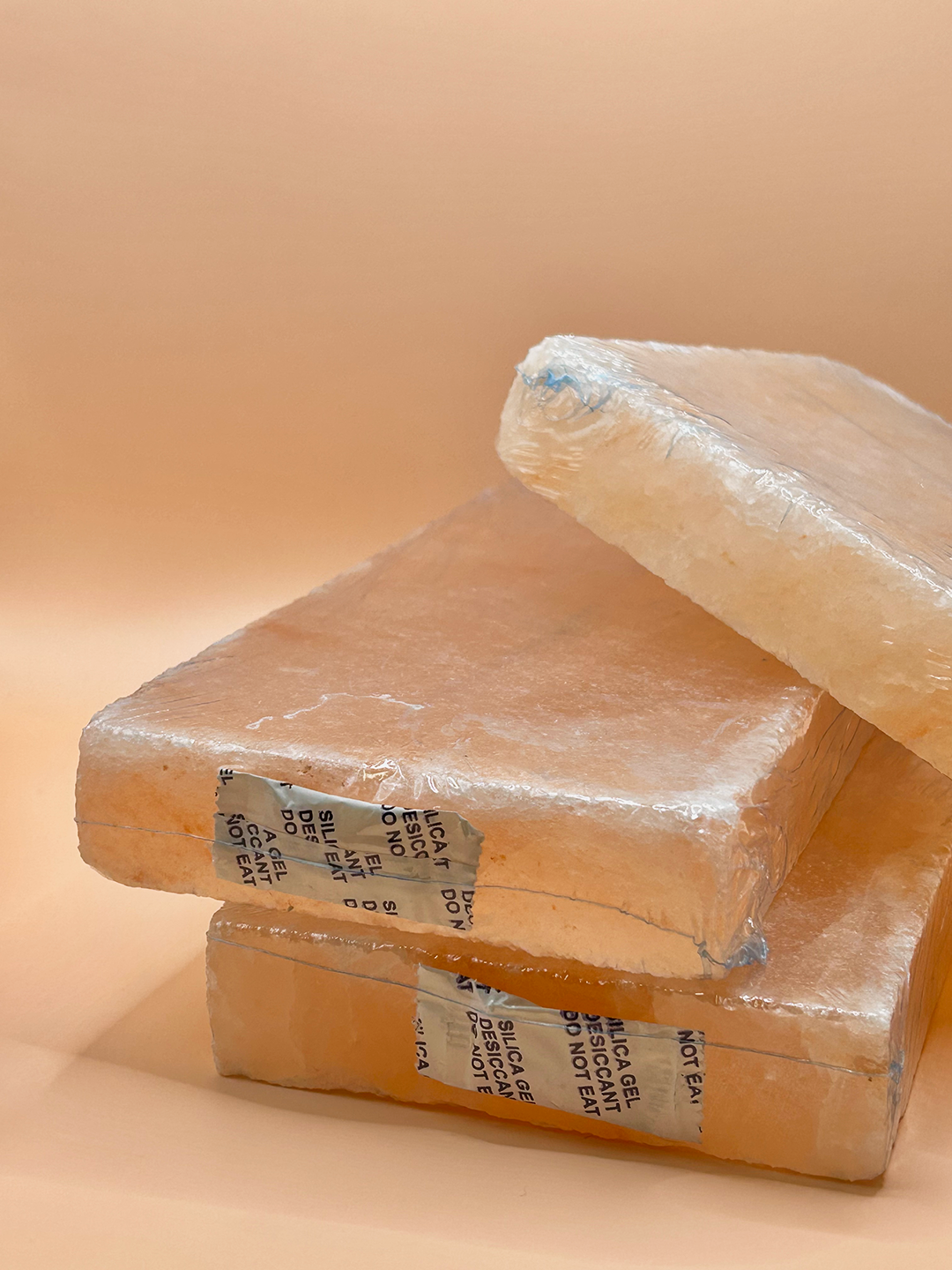 Benefits
Air Purification

Himalayan salt walls are natural air purifiers that can help remove impurities, allergens, and pollutants from the air, leading to improved indoor air quality.

Negative Ion Generation

The salt wall releases negative ions, which can have a positive impact on mood, reduce stress, and promote a sense of well-being.

Respiratory Health

Breathing the air near a Himalayan salt wall may help cleanse and soothe the respiratory system, making it beneficial for individuals with allergies or respiratory issues.


Relaxation and Stress Relief

The soft, warm glow of the salt wall creates a calming ambiance, aiding in relaxation and stress reduction.

Aesthetic Appeal

Himalayan salt walls add a unique and visually striking element to any space, enhancing the overall aesthetic and ambiance.

Ionization Balance

Salt walls can help balance the positive and negative ions in a room, creating a more harmonious environment.

Sleep Improvement

The presence of negative ions from the salt wall may contribute to better sleep quality and improved overall sleep patterns.

Mood Enhancement

The soothing ambiance and ionization effects of the salt wall can positively impact mood and promote a more positive outlook.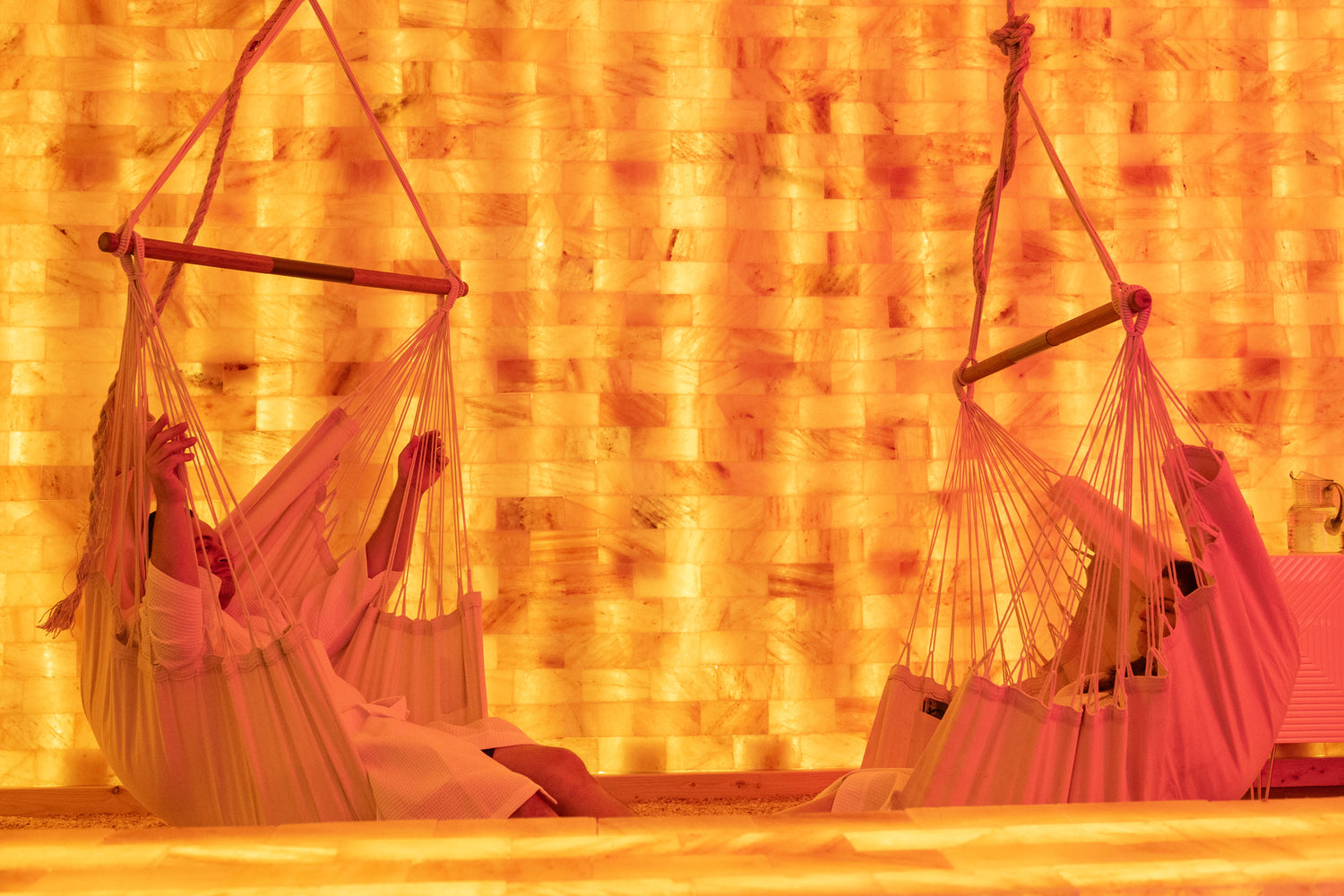 It's not all...
Immune System Support: The salt wall's air-purifying properties may help strengthen the immune system, promoting overall health and well-being.

Mindfulness and Meditation: Himalayan salt walls create a serene and mindful space, making them ideal for meditation and relaxation practices.

Whether used in a spa, home, office, or wellness center, a Himalayan salt wall offers a holistic approach to wellness, providing both physical and emotional benefits to occupants and creating a harmonious and rejuvenating atmosphere.

Interested? Get In Touch